Actually there is no predefined limit as to the amount of cash that a 10 year old youth can be paid. However, the amount of time a ten year old can put into work, and the type of jobs a 10 year old minor can take, will limit the amount of money a ten year old will be paid.
The basic rule states that pre-teens who are 10 years of age cannot be employed at the traditional jobs older kids in the workforce can be employed at. As an example 10 year olds cannot be employed at amusement parks (i.e. African Safari Wildlife Park, Cedar Point, Disneyland, Hershey Park, Universal Islands of Adventure, LEGOland, Mall of America, SeaWorld San Diego Six Flags Over Georgia, Universal Studios Hollywood, Walt Disney World). So, there are rules that limit the jobs for these particular aged kids. Thus, the number of job options are reduced compared to the opportunities available at traditional jobs.
Yes there are exemptions that possibly allow 10 year old kids to work in jobs otherwise exempt by law. Ten year old kids are also encouraged to search their state's website for the employment poster for their particular state. Please see an example of an employment poster for Colorado here. Here is the list of exemptions that apply to 10 year old minors:
A definitely helpful way to get a job is to consider the rules above and going through the possible jobs below to see what can be offered to a 10 year old pre-teenager. Also take note of the location where you live and the climate - these factors can provide you new ideas for part-time jobs. So think outside the way you normally think. As an example, if you are living in Hawaii, think about selling sun tan lotion to beach goers.
Summer job opportunities for 10 year olds are not much different than the jobs listed here. Ten year olds don't have as many opportunities as they will when they get older. You can browse summer jobs that you'll be able to get when you are older or, if you have an older brother or sister, you can provide them with a great resource for finding awesome summer job ideas.
As 10 year olds cannot be employed in traditional jobs unless they have the exemptions discussed above, they are allowed to perform the following jobs on a non-regular basis:
Are you a 10 year old pre-teen that is good at math, science or kicking a field goal? Why not advertise your skills to younger kids and earn some extra money? Many parents are willing to pay a boy or girl to tutor their kid. This type of work requires sharing your knowledge about a particular subject and relating all that information to the youngster you are tutoring.
Ten year olds are usually paid $8 for each tutoring lesson. It's so much fun to share your knowledge with others that it doesn't even seem like work!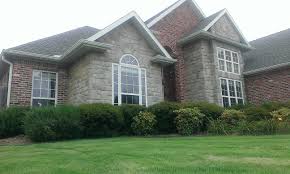 Window cleaning jobs are easy work for 10 year old kids to perform. People find the job way too time consuming and want someone else to perform it. This makes for a great job for a pre-teen. The equipment needed for the job are micro-fiber cloths, a squeegee, a bucket and some window cleaner. Sounds almost too easy!
The typical pay rate for this type of job is $1.50 per window, but a 10 year old has the ability to earn a lot of extra cash since a single house can have so many windows.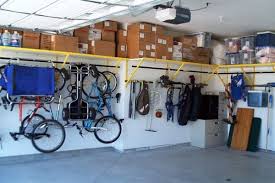 Attic and garage cleaning is a very much needed task that a ten year old pre-teenager can perform. This type of work involves filling and moving boxes, disposing of junk and sweeping and removing dust and dirt. Attic and garage cleaning work can take the whole day sometimes; depending on the amount of junk to be removed.
A 10 year old minor is usually paid a standard fee of $17 per job.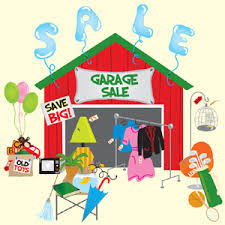 Run garage sales for neighbors.
Having garage sales for area neighbors is a great job for 10 year old children. The job requires the ten year old adolescent to sell the unused belongings of area neighbors. Youths can either run a garage sale for the whole neighborhood or run individual garage sales for each individual neighbor.
Usual earnings running garage sales is about $16 per sale or 10% commission on the entire sale.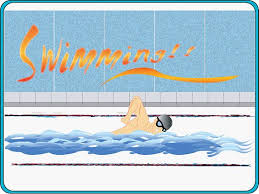 Teaching swimming lessons.
If a pre-teen has good swimming skills, then a 10 year old can find work as a swim coach during weekends at their local recreation center. But keep in mind some places require a special certification to work as a swim instructor.
As a swim teacher, a 10 year old minor can easily earn $9.50 per lesson for each student.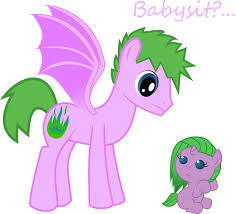 On a casual basis, ten year old pre-teenagers can work as a babysitter (be sure it's ok with your parents!). To be successful as a babysitter the best way is to take a babysitting course. Another way is to take a CPR course that provides you certification. Taking a babysitting course and CPR certification is not necessarily essential, but parents can give you greater consideration with the certificates. These credentials will increase your pay rate and will give you far greater prospects for those interested in hiring you.
How much will a 10 year old babysitter be paid? Seven dollars per hour is usually the pay rate for 10 year old kids who want to become babysitters. Remember that babysitting is an important job so you have to be an exceptionally mature 10 year old to get one!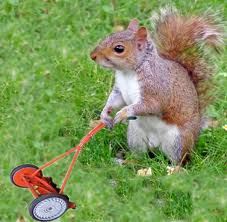 Garden and yard work will always be needed and 10 year old pre-teens are the perfect candidates for this type of job. This type of work can consist of raking leaves, planting shrubs and trees or just plain pulling weeds. Any 10 year old kid can do this job.
The usual pay rate for this work is $6.50 for a 10 year old youth.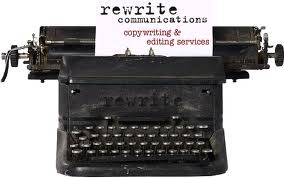 Rewrite poorly written ads.
Craigslist.org and eBay.com are two of the biggest ad listing sites for large products like cars, boats and just plain stuff! By contacting the sellers (always with the help of your parents), 10 year olds can offer proposals to revise their ad for a commission of 1% of the sale or a dollar amount per ad.
Re-writing ads pay rates can vary depending on the content but consider charging about $1 per ad.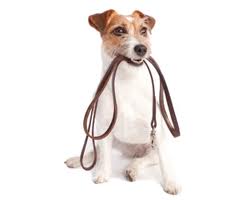 Ten year olds are perfectly suited to take on dog walking as a side job. It's not like pet sitting where kids would have to feed the animals. All 10 year olds have to do with this type of job is walk the dog. This job can be done during regular hours of the day and right on your own neighborhood block.
The average pay rate for dog walkers is $4.50 per walk for one dog.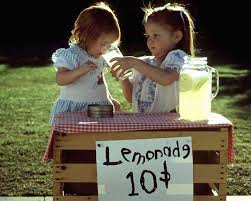 Selling Lemonade on a hot sunny day is a great job for a 10 year old pre-teen. You don't necessarily need to put up an entire stand to run a lemonade stand; a simple table with a pitcher of lemonade and some cups will be enough for you to open up for business.
The usual pay rate for this type of work is .75 cents per glass of lemonade. A 10 year can set up shop near a tennis game or any such event so as to attract plenty of thirsty players and spectators.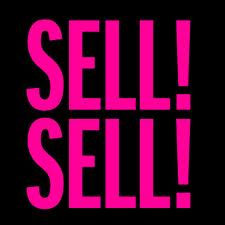 The basic concept of selling photography is to click a nice picture and then get them posted on the web at a stock photo site. You can sell per picture. It's a fast and easy job for a 10 year old kid.
Selling digital photos usually pays about $1 per picture but you can sell a single picture over a hundred times. If people like your work then you will easily make a good amount of cash at this type of job.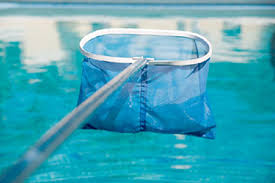 Swimming pool maintenance.
Maintaining a swimming pool is comprised of simple tasks such as vacuuming dirt from the bottom of the pool, skimming leaves from the top or cleaning out the pool skimmer baskets. Other tasks also include maintaining the chemical levels of the water. But that's the work of professional cleaners, so you should just stick with vacuuming and skimming for now.
Ten year olds can earn $10-$15 per cleaning without any major effort. Kids can charge up to $25 per visit if they become skilled at maintaining the chemical stability of water.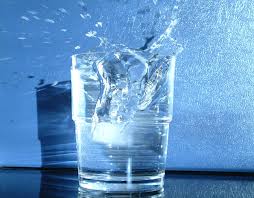 Just buy water bottles in bulk and go situate yourself where there are loads of people like an outdoor event. This is a quick and easy way to generate a buck.
Ten year old preteens can earn about $1 per bottle selling bottled water.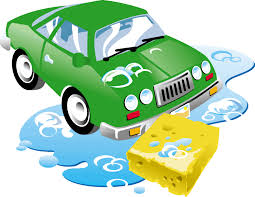 Gather up a few of your friends and find a company that will let you use their parking space for car washing. You can also do this job in your neighbor's driveway. Additionally, you can charge for added services like waxing and interior cleaning. This is an easy job almost any ten year old can do.
The usual pay rate for washing cars is about $6 per car for a 10 year old minor.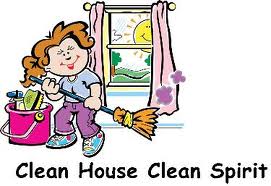 This job is not like walking the dog or cleaning the pool, it requires more elbow grease and less laziness, so make sure you have a big breakfast before starting and are very flexible with time, because it's going to take a while to clean houses. Most of the people will provide cleaning stuff but if they don't, it's your job to come prepared.
Cleaning houses usually pays a 10 year old about $25 for a normal sized house.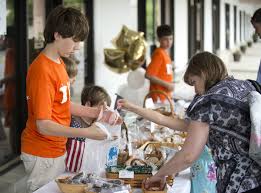 If you're a good baker, have friends and family members set you up with baking gigs for parties and events. You can sell your best baked goods at these events and earn some some extra money.
Pay rates for selling baked goods work out to be about $20 per event. But if you love to bake then you'd probably do it for free!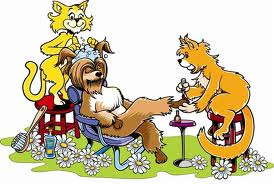 Play music in church or at weddings.
Volunteering to play music in churches can also help you earn extra money. If you know your way around at least one instrument then you can make nice money on the weekends doing this. Plus you'll have a great time doing it! Playing at a wedding will give you cake and money, either way you'll win.
Ten year olds are usually paid about $15 per session for this type of work.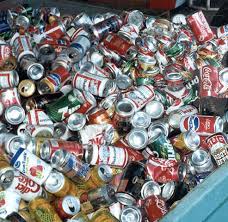 There is a lot of money to be made in collecting aluminum cans. Have all of your neighbors get in the habit of saving their cans for you to recycle. You'll also be helping the environment while you make a good amount of money for yourself.
How much do 10 year olds make collecting aluminum cans? In the end, kids usually average about $8 per hour with this type of job.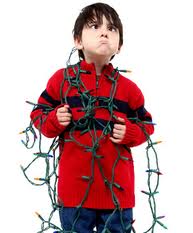 When the holiday season rolls around, this makes for a great time for a 10 year old to put some extra money in his or her pockets. Putting up holiday lights is both a fun and rewarding job and you get the opportunity to be creative.
You will need some holiday lights for this job. You can use either your neighbors' lights or have your parents buy them (and charge the cost to the neighbor). At 10 years old, you want to stay away from ladders so put the lights up where you are able to (walkways and bushes is always nice).
How much can a 10 year old kid earn putting up holiday lights? Usually a kid can earn $20-$25 per neighbor. Don't forget to charge extra if you are supplying the lights!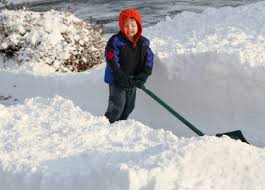 In colder areas, shoveling snow from your neighbors' walkways and driveways can be a very good way to earn extra cash. Most people don't enjoy shoveling snow so it's an ideal task for a kid. You will need a snow shovel and warm clothing (also waterproof gloves) to perform this type of job. You can also have your parent buy rock salt in bulk and sell it as an extra service (to melt the ice).
How much can a 10 year old boy or girl make shoveling snow? Usually $10-$20 per neighbor is a very reasonable amount. Don't forget to charge extra when you add the additional service of using rock salt to melt the ice!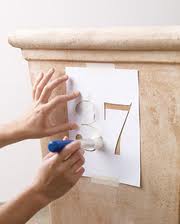 Paint house numbers on curbs, mailboxes and houses.
Painting house numbers on the front curb (near the street), the mailbox or on the house itself is both a fun and creative way to earn some extra money. It is a job a 10 year old can do year round.
The tools you'll need to do this job are exterior grade paint and some stencils. You'll want the paint to stand up to bad weather and the exterior grade paint will do just that.
How much can a ten year old minor earn painting house numbers? Expect about $20-$25 per house. Do a great job and word will spread about your ability to perform this work. Before you know it you will be doing your whole block!