There is not a set amount of money that an 11 year old kid can expect to earn working side jobs. For instance, 11 year old youngsters can expect to earn $5 and up at certain jobs like shoveling snow. There is, however, a limited amount of time that 11 year olds can dedicate to working side jobs though. This will basically limit the amount of pay kids will be able to earn. Eleven year olds will earn much more when they are able to work during the summer months.
Yes. Essentially the rules state that 11 year old youth cannot work traditional jobs. Traditional work is work that much older teenagers can be employed at. For example, let's say you have an interest in working at convenience stores (i.e. 7-Eleven, Speedway, Valero, RaceTrac, QuikTrip, Kum & Go, Chevron, Kwik Trip, or Sheetz). The rules prevent 11 year old kids from working at convenience stores like these. So, the number of jobs are much reduced but there are still many options for work.
For 11 year olds, the rules for getting a summer job are very similar to getting a year-round job. When eleven year olds get a little older, their options open up as far as getting really fun summer job.
This is possible. Although most states prohibit 11 year olds from working many traditional jobs, there are exemptions that allow younger kids to work these jobs regardless. Eleven year olds will get deep insight into the employment rules of their state by searching their state name (i.e. Kansas) and the words "employment poster." These searches reveal the employment regulations in your state and outline it by way of a poster that breaks down employment rules. For instance, here is what the keywords "Kansas and employment poster" reveal. Further, here are a list of exemptions that are applicable to 11 year old kids:
The first thing you should think about are the rules in your state as they relate to hiring 11 year olds for employment. If there aren't any jobs in your area that you are exempt from (or there are none that appeal to you), consider your location. Are you in a cold, warm or hot climate? This factor can usually increase the types of jobs that are available. For instance, if you are in a year-round warm climate then you can wash your neighbors' cars year-round. Also, go through the jobs below to see what types of jobs you are most interested in.
Since 11 year old kids, unless exempted, cannot work in traditional areas, we have assembled a comprehensive list of possible jobs that kids of this age may perform on a non-regular basis:
Instruct in something you know.
If you are an eleven year old who knows mathematics, physics or just knows the ins and outs of how to hit the ball in baseball then you might consider becoming an instructor. Advertise your particular set of skills and you may just find a ton of other 8, 9, 10 or 11 year olds whose parents might be interested in paying you to teach the skill that you mastered.
Eleven year old kids can expect to earn $7.50 and up per hour at an instruction type of job. Plus you will have great fun instructing other kids at a skill you mastered.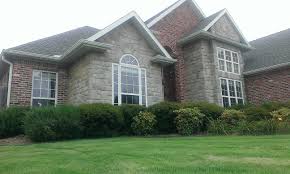 Clean your neighbors' residential windows.
Eleven year old minors are well suited for a job like cleaning residential windows. Window cleaning is neither a very technical job nor a job that requires involved tools. Eleven year olds can begin work with some rags and a cleaning bucket containing washing solution. The cleaner you get those windows the more customers will line up to pay for your service.
An 11 year old can usually earn about $1-$2 and up per window. It's completely negotiable. Don't be surprised if you can earn as much as $50 per house!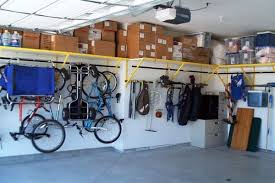 Garage and upstairs attic cleaning.
Have you ever seen how dirty and messy an attic or garage can get over the years? People accumulate tons of junk and hate to clean it themselves. This is where you, as an industrious 11 year old come in, to tackle the job. For this job, you'll be hauling away junk, nicely packaging the stuff your customer still wants and giving a general cleaning to everything in the space.
Usually, an eleven year old can earn between $15-25 when they are hired for a job like this.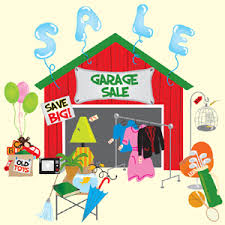 Paid to hold garage sales for neighbors.
Did you know that you could be paid to run a garage sale for your neighbors? Well you can! This is a fun and easy way for an eleven year old to earn some extra cash. All you need to do is go to your neighbors and ask if they have stuff then no longer want. If they do, then offer to hold a garage sale for them. Once word gets out throughout the neighborhood, you'll have a long line of customers.
An eleven year old can expect to earn $15-$25 and higher for each garage sale job they run.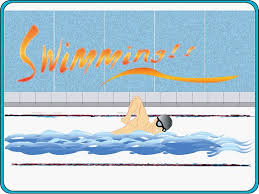 For 11 year olds that are very proficient swimmers, teaching others how to swim can be a very rewarding and profitable job. There is always work available for those who have a knack for teaching people how to swim. It is advisable to also gain your CPR certification as this will allow you to be able to demand a higher wage.
Eleven year old minors who are proficient swimmers can expect to earn $9-10 and up per hour as swimming instructors.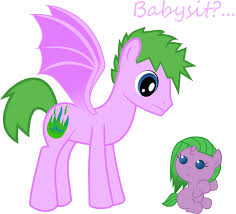 Eleven years olds can find an interesting job in working as a babysitter. To become a very competent babysitter, boys and girls can take babysitter courses and gain certification in CPR. These two things will make you both a more desirable candidate to parents and also will allow to earn a higher wage. Your employer will respect that fact that you went the extra mile in taking the course & gaining the certification.
An eleven year old can expect to earn, on average, $7-8 and up per hour as a babysitter.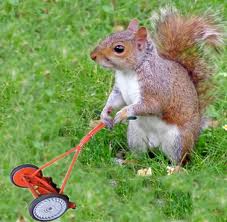 Eleven year old boys and girls make excellent gardening and yard helpers. As a gardening and yard helper, it will be your job to rake leaves, pull weeds and plant flowers. Although 11 year olds will find this to be relatively easy work, they will also find it to be work in high demand since it is both tedious and time consuming.
On average, the rate of pay an 11 year old kid will earn as gardening and yard helper will be $6-7 and up per hour.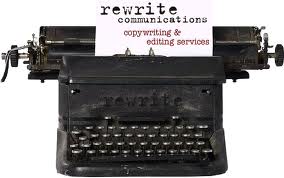 Write and re-write articles.
If you are an 11 year old boy or girl with great grammatical skills then a job as an article writer and re-writer might be the perfect job for you. Sellers of items on websites like Ebay and Craigslist many times have trouble composing ads due to their limited English writing abilities. Your job will be to write and re-write articles for these sellers.
Eleven year olds will often be paid at the rate of $1-2 and up per ad to write articles (and re-write poorly written articles).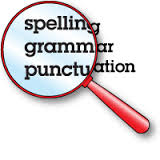 Proofreading requires similar capabilities as those seeking to become writers and re-writers of articles. Eleven year old kids can find a lot of work in this area since the internet is all about writing. Eleven year old kids can contact their favorite blogs and ask if they are looking for someone to proofread their posts. It's most embarrassing to post articles with improper grammar and punctuation errors (ask us how we know!).
Eleven year olds who are interested in becoming proofreaders can expect to earn about $10-11 and up per 500 words.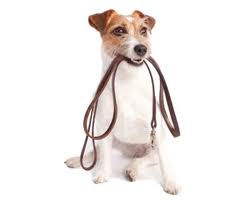 Walking neighborhood dogs.
Walking neighborhood dogs is the perfect job for an 11 year old looking to earn extra money. People love to give their pet the exercise they need and eleven year olds are the perfect candidate to handle this type of job.
Eleven year olds can expect to earn $4-5 and up per walk (depending on the length of the walk).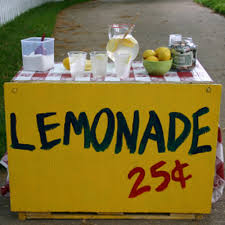 Set up a side lemonade business.
What could be more enjoyable than an ice cold lemonade on a nice bright day? Eleven year old kids can set up a business running a lemonade stand to earn extra money. You'll need some lemonade, a table, glasses and a container to get started. Set up your business near an outdoor activity like a ball game and you'll have a seemingly endless supply of customers!
Eleven year olds can expect to earn $.75-$1 per glass running a lemonade business.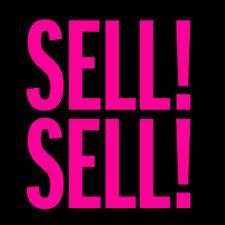 Create digital photos and list them on the internet.
If you are an 11 year old youth with basic knowledge of photography then you may want to try your hand at taking digital pictures and selling them on the internet. It's both an easy and enjoyable job an 11 year old can take on. The great thing is you can take a single picture and sell the picture over and over. You'll get paid for every picture sold. You can sell your pictures at places like Shutterstock.
Eleven year olds can make anywhere from $1-5 and up per picture selling them online.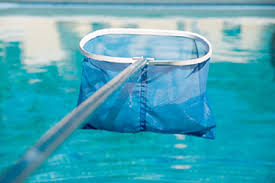 Clean and maintain swimming pools.
If you're looking for a fun in the sun type of job then swimming pool cleaning is the perfect job for an eleven year old. The job entails tasks like using a skimmer to remove the dirt from the top of the water and using a suction cleaner to remove the dirt from the bottom of the pool. Over time, you can learn about maintaining chemical balance and your earnings will substantially increase.
An 11 year old kid will usually be paid at the rate of $10-$15 and up per pool cleaning. Once an 11 year old learns about balancing chemicals then expect to be paid $25 and up per job.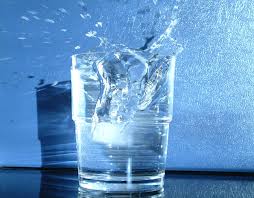 Bottle and sell purified water.
Selling bottled water is a great idea for a job (especially for an 11 year old). You can buy the bottles for pennies, fill them with purified water and then sell them at sporting or outdoor events like baseball games.
Eleven year olds can expect to sell the bottled water for about $1 a bottle. So your profit on each bottle will be $.90-.95 cents! Can you sell 100 bottles?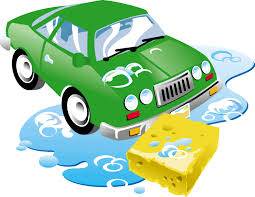 Wash friends and neighbor's cars and trucks.
Washing friends and neighbor's cars and trucks is a quick and easy way for an 11 year old minor to earn some extra money. The pay rate is quite good and you can even add extra services like waxing and interior cleaning to increase the amount of money you'll earn. You will need a hose, a bucket, a sponge and some cleaning solution. Usually your employer will have all the extras you'll need.
You can make money fast as an 11 year old at this job (usually about $5-7 and up per car or truck).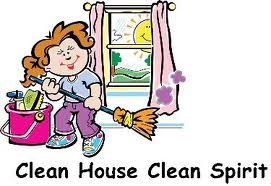 House cleaning is a job that every boy or girl can do. You can always find friends and neighbors that need a house cleaning helper since it isn't work most people like to spend the day doing. You can usually just borrow the homeowners own cleaning products to do this type of job.
The pay rate for an eleven year old kid doing house cleaning is usually about $25-30 per job.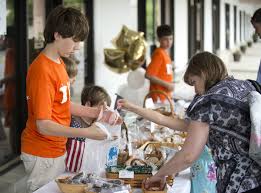 Make a job out of baking.
Are you an 11 year old that loves to bake? If so then this job is perfect for you. Take those baked goods you so enjoy making and earn some extra cash by selling them at bazaars, fairs and events. You can also have friends and family set you up with being the baker for parties and events.
Eleven year olds can expect to earn about $20-25 per event for this job.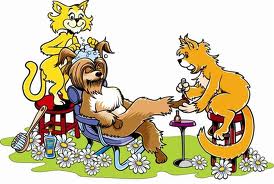 Music maker at houses of worship and weddings.
Houses of worship (churches, synagogues, etc.) are always needing people to play music during their services. Eleven year olds can get paid performing this job while also helping their house of worship. There's also money to be made by making a job out of playing music at weddings. What couple wouldn't want a cute 11 year old working at playing music at their wedding?
Typically, eleven year olds can earn about $15-20 per job for this work.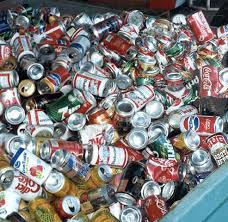 Redeem aluminum cans at a recycling center.
Eleven year olds can have friends and relatives save aluminum cans and redeem them at recycling centers for cash. Just like Boostapal, you'll ask friends and family to help you out. Just enter your zip code at Recycle Nation and you can locate your nearest recycling center.
In the end, an 11 year old minor can typically earn $8-10 per hour recycling aluminum cans. Plus, you'll help the environment with this job!