Summer Jobs for 17 Year Olds - Top 25 List of the Best Summer Jobs of 2018
Updated April 18, 2018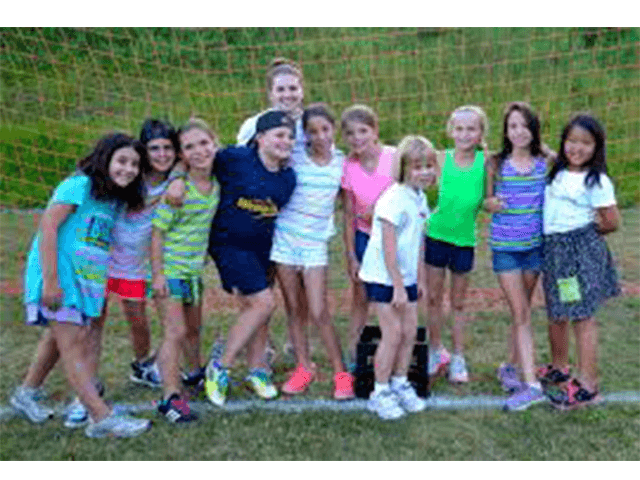 Are you 17 years old and looking for a fun summer job in 2018? We have a list of 25 of the top summer jobs for teens in 2018. Seventeen year olds can get started early on their summer job search by checking out this list of summer work. You can earn money on Boostapal in your spare time but you can also find a great summer job to add to your bank account during the summer months!

Kayak guide summer jobs for 17 year old teens
This teen summer job requires strong kayaking skills. Teen applicants will need to be physically fit to maneuver and control the kayak. Teens will also need excellent communication and leadership skills to allow them to teach kayaking students. While you'll have a lot of fun working at this summer job, expect to work insanely hard. You will probably look back at this job as one of the best jobs you'll ever have. Plus, you'll learn team leadership skills!
Camp summer jobs: Summer camp leader

This on-campus summer job for qualified 17 year old teens will require the applicant to teach a series of wilderness survival, team building and leadership classes. Each summer session will last approximately six weeks. Teenage workers will be responsible for the wellbeing and attitude building of all campers.
Zip line instruction: Adventure summer jobs for Seventeen year old teens

This summer job may require prior zip line experience but many employers will teach the skill to willing applicants. What fun it would be to teach campers zip lining skills. Over time you may become a zip line trainer so you would teach camp staff zip line techniques. Qualified teens will be required to communicate with guests and other employees in a positive and professional manner. 17 year old candidates must work with guests as they address their fears. For those teenagers who like adventure this is a fun summer job.
Park production assistant summer jobs

This summer job is all about assembling and setting up arcade stands, beverage stands, and production stands in amusement parks and summer camps. Teenage applicants will also be responsible for inventory and taking apart the stands when they are no longer needed. You must be a responsible and mature 17 year old teen since you'll be the point of contact for local labor and volunteer staff. Teenage workers will receive excellent experience and pay as they learn pre-event set up, including seeking sponsorship for events.
Youth paddling instructors

Crew leader summer jobs are a great way for a seventeen year old teen to gain invaluable leadership experience. Teenage applicants will teach basic paddling strokes and techniques to a diverse group of first-time paddlers. This summer job, while fun and challenging, requires teens to prioritize safety at all times.
Summer camp jobs: Camp Counselor

Camp counselor summer jobs have been a great option for motivated 17 year old teens. You'll need the ability to communicate and direct small and large groups. Qualified teens must be flexible in weekly schedules and daily programming. This summer job typically requires teen to have current CPR certification.
Teen summer jobs: Trade assistant

For a 17 year old teen interested in learning a trade an HVAC assistant is a great way to get experience for the future. This summer job will require interested teens to learn HVAC basics as they assist licensed technicians. Teenage applicants must exhibit maturity and attention to detail.
Waiter/Waitress summer jobs for 17 year old teens

Waitress and waiter summer jobs require teens to server customers, set up tables and clean up tables. Seventeen year old applicants will serves water as customers are seated and assist in carrying food trays to tables. This summer job requires teens to be on their feet all day as they serve and then later remove used dishes from table areas.
Swimming instruction summer jobs

Teens interested in this summer job must have swimming certification. 17 yo candidates will be required to prepare lesson plans to enhance participants' learning experience. While this is a fun summer job, you'll be required to supervise and observe swimmers at all times to ensure their safety. Only mature seventeen year old teens should consider this summer job.
Amusement park summer jobs for teens: Amusement park cleaning crew

While this isn't the most fun job all the time, for a seventeen year old wanting to spend the day outdoors it can be a great summer job. Teens don't need previous work experience. You'll be responsible for keeping the park clean so you'll be on your feet most of the day.
Office summer jobs: Human resources clerk

This summer job is a great way for a 17 year old teen to gain experience working in an office environment. You'll assist with employment related paperwork and provide answers to job related questions. Teens interested should enjoy general office tasks such as data entry, filing and copying.
Wardrobe assistant

Fun park admissions associate: Outdoor summer jobs for 17 year olds

Working at a fun park can be exiting for qualified teens. You'll be responsible for providing excellent guest service as you welcome guests. Seventeen year old teens interested in this position will interact with guests by selling and verifying admission tickets. You'll be required to enforce park policies.
Amusement park summer jobs for 17 year olds: Park services assistant

Teens interested in this summer job will assist with general park maintenance. You'll be required to maintain high standards of cleanliness throughout the property including common areas and restrooms. Teenagers working at this job will be required to stand most of the day.
Fun park ride operator jobs for 17yo teens

Many parks require teens to be at least 17 years old for the position of ride operator. You'll ensure the proper operation of the ride and enforce ride rules. This summer job requires teens to handle guest situations and maintain the cleanliness of the ride and ride area.
Water park lifeguard summer jobs

Food services associate summer jobs

No experience is necessary for 17yo teens interested in this summer job. You'll be required to prepare and serve food and beverages to guests. Teens should have a penchant for currency liquidation as cash register operation is required. These summer jobs require teenagers to adhere to strict hygiene standards.
Catering services summer job positions

Catering summer jobs are great for 17 year old job seekers. Teens will be expected to provide exemplary guest service during events. This summer job can include running food, replenishing product and supplies in accordance event standards. Teenagers can expect this to be a very fast paced summer job.
Food services warehouse associate summer jobs for teens

Teens interested in this summer job must understand that the number one priority is being safe at all times. Duties for a 17 year old will include carrying heavy cases. This can be a physically challenging summer job as you'll be expected to maintain a competitive average of items sorted and will be evaluated daily.
Food services summer jobs: Auditor

Retail sales associate summer job positions for teens

This is a great summer job for 17 year old teenagers who enjoy working with people. You'll be required to ensure that fitting rooms are ready for customers by promptly clearing out merchandise. Teens can expect to handle sales and returns. These summer job require physical activity such as merchandise stocking.
Merchandising sales associate summer job

This summer job is perfect for an outgoing 17 year old teen. Duties will include providing excellent customer service to guests while monitoring, displaying and selling photos and merchandise. Employers will expect teen applicants to exhibit maturity when interviewing for these summer job openings.
Fun park game attendant

If you enjoy fun park games then these summer jobs are right for you. Seventeen year old teenagers will be responsible for explaining the rules to guests. An outgoing personality is necessary as you provide encouragement to players. Teen game attendants must handle cash accurately and maintain an even count at the end of their shift to be successful at this summer job.
Sales and marketing summer jobs

Teens interested in this summer job should be mature and like to engage with people. For the seventeen year old teen assistant to do well she should enjoy marketing and writing. You'll be required to do market research and report findings in written form. This summer job is great for someone interested in marketing.
Security related summer jobs

Most employers require teens to be at least 17 years old to work as a security officer at an amusement park. You'll be responsible for ensuring the safety of guests and employees. Many employers will train teen applicants. Duties will include responding to emergency situations and enforcing policies and procedures.