Looking for a Fun Summer Job in 2018? The Top 25 Summer Jobs for 16 Year Olds
Updated April 17, 2018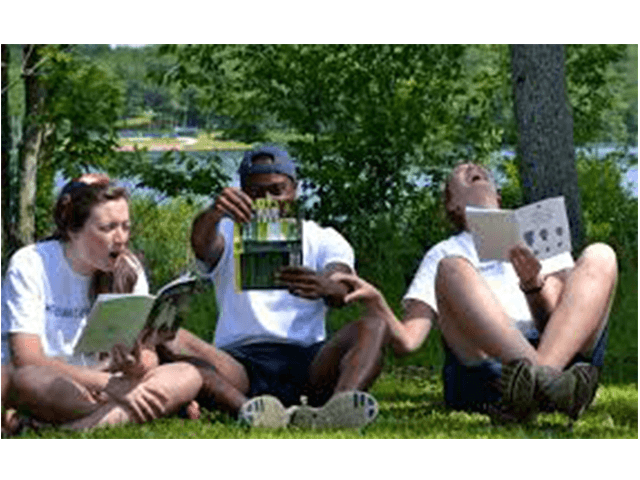 If you are 16 years old and are looking for a job in the Summer of 2018 then you have come to the right place. You already know that Boostapal is a great place to earn spare cash. Well now you can supplement your Boostapal cash with a summer job! We have aggregated a top 25 list of summer jobs for the Summer of 2018!

Ride operator summer jobs for 16 year old teens
Teens interested in this summer job will operate an attraction at an assigned location. You'll be responsible for proper operation of ride while informing guests of and enforcing ride rules. This fun summer job will require maintaining the cleanliness of the ride areas.
Amusement park lifeguard summer job

Sixteen years old teens with water training and lifeguard certification will be eligible for these summer jobs. Teenage lifeguards will be responsible for the safety and well being of park guests. It will also be the lifeguard's responsibility to keep the pool areas clean and safe.
Aquatics attendant: Summer job for 16 yo teens

Teenagers at this summer job will assist the park lifeguard team. You'll need to work vigilantly to assure the safety of park guests. Although no water training is required, you'll receive basic lifesaving training at this summer job.
Skill games sssociate summer jobs for teens

Arcade game associate summer jobs for 16 year old teenagers

Teenage park associates will work in the arcade area encouraging and assisting park guests. This summer job requires the use of cash registers. Teens will also be responsible for keeping the gaming area free of debris and enforcing park rules.
Admissions attendant

This summer job requires a friendly disposition. Sixteen year old attendants will be the park's first point of interaction with guests. Computer and customer service skills are helpful in securing one of these highly sought after teen summer jobs.
Ticket Taker summer jobs for teens

Sixteen year old teens will easily meet the minimum age requirement for these summer jobs. Teenagers will be required to meets and greets guests and process tickets for admission. This summer job also requires teens to enforce park policy.
Talent Performer teen summer jobs

Game technician summer jobs for 16 yo teens

If you're a teen who loves gaming you'll really like this job. Teenagers working at this summer job will be responsible for keeping everything working and in good repair. You'll maintain and repair arcade games and various equipment.
Food service related jobs

Summer jobs in food services are a great place for 16 year old teens. It can be fun and provide great experience. Teens will prepare and sells snack items. You'll be required to handle cash and credit card transactions. Teenagers must be willing to work when needed.
Retail sales summer jobs

Amusement parks have a multitude of retail sales summer jobs for 16yo teens. These jobs can be fun as you assist guests in making purchases of park related items. You'll work in a specific location and be required to work weekends. Teen team members must be friendly and outgoing.
Amusement park sales summer jobs

Cash teller associates

These summer jobs require teens to be responsible and trustworthy. The main duty of this job will require the sixteen year old to distribute money to park cashiers. This is a fast paced summer job requiring attention to detail.
Security access associate summer jobs at amusement parks

The minimum age for this summer job is usually sixteen years old. Teens must be able to work weekdays, weekends, and holidays. This fun summer job will keep you outside all day as you monitor guests entering and exiting the park. Teenagers must be able to follow oral and written instructions.
Live entertainment summer job positions at fun parks

Sixteen year old teens interested in these summer jobs should love to be in the spotlight. Your job will be to entertain and assists guests while in character. Teenagers must be enthusiastic and enjoy interacting with people.
Arcade redemption summer jobs for 16 year old teens

Social media promotion assistant

These summer jobs are great for sixteen year old teens familiar with social media. You may be required to work from home or at the park. This summer job can be a fun and exciting way for teens to improve their social media skills.
Lawn and landscaper jobs at amusement parks for teens

Sixteen year old teens must enjoy working outdoors in all weather. Employers will expect teenagers to begin work at 6 am. To do well at these summer jobs you must be willing to learn and operate various landscaping equipment.
Water park pool maintenance summer jobs

Although sixteen year old teens are not required to obtain CPR certification, this summer job will require teens to monitor guests and enforce park rules. Teenagers will primarily be responsible for maintaining the cleanliness of park pools. Handling and testing of chemicals will be required but teenagers will be trained.
General grounds workers

Amusement park summer jobs for teens: Ride Lead

This summer job is great for a sixteen year old with some leadership experience. Employers will train teens how to load, unload, and operate various park rides. Since qualified teenagers will work a variety of rides throughout the park, they will need to be friendly and safety conscious.
Gift shop attendant summer job positions

Teenagers will interact with guests by selling memorabilia. This is a great summer job for sixteen year old teens with prior cashier experience. Teenagers will also be responsible for general cleaning of their gift shop area.
Merchandise warehouse attendant

Sixteen year old teens interested in this summer job will be required to spend a lot of time moving and stocking merchandise throughout the park. Teens will keep track of merchandise levels and reorder when necessary. This is a fast paced summer job.
Amusement park summer jobs for teens: Guest relations

Parking attendant summer jobs at amusement parks for sixteen year old teens