Great Summer Jobs for 13 Year Olds in 2018 - The Top 25 Summer Jobs of 2018
Updated April 17, 2018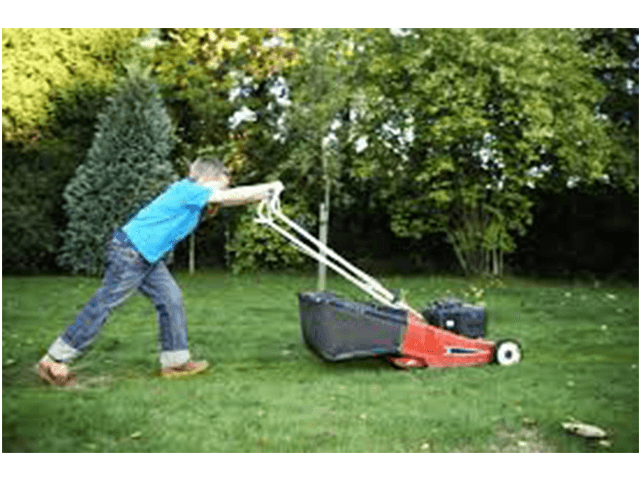 This is the place to find the best summer job list for 13 year olds. We have compiled a list of 25 of the best summer jobs for 2018. Boostapal is already your favorite place for 13 year olds to earn cash. Now you can supplement that cash with a fun summer job!

Window washing summer jobs for 13 year old teens
This summer job for teens doesn't require any experience. Teenagers can charge by the window or a flat fee for an entire house. Getting customers is easy. Print up flyers and hand them out to neighbors and at local grocery stores.
Pool cleanings summer jobs

13 yo teens who enjoy being out in the sun will love this summer job. Keeping pools clean entails skimming the surface for debris and brushing away algae. Teenagers will charge weekly for this service each time they complete the task.
Arts and craft sales for teens

For creative thirteen year old teens making and selling arts and crafts is a great way to earn money over the summer. Teenagers can focus on the designs they're best at. Create several examples to show customers. Teens can take orders for specific designs too.
Dog walking summer jobs for teens

Teens should have experience with dogs even if just as a pet before attempting this summer job. 13 year old teenagers can charge for each dog depending on the length of the walk. Many pet owners have specific needs for their pets so teens will need to follow instructions closely.
Painting related summer jobs for 13 year old teenagers

Offering painting services is a great summer job for teens. Homeowners will need painting both inside and outside of their homes. Teenagers will be paid by the job rather than the number of hours worked. Teens can expect to make about $50 for each room painted.
Bicycle repair jobs

Gardening summer jobs for teens

Getting you hand dirty can add up to spending money for thirteen year old teens. Teens will offer to clean, weed, and plant in gardens. Most homeowners are fast to hire teenagers for these tasks. Once teens get a few homeowners as customers they can seek referrals.
Sale of water at local events

This summer job is great for a 13 year old teen who likes interacting with people. After having your parents help you buy a large quantity of bottled water you'll mark up the price and sell them at local events. Teenagers interested in these summer jobs must make certain all the beverages are cold.
General yard work as a summer job for teens

Teens will find their neighbors are always on the lookout for responsible 13yo teens to help around the yard. Cleaning leaf and debris buildup from the cooler months is much needed in the summer months. Teens will be paid by the job so make certain the job is priced appropriately.
Lemonade sales at local youth sporting events

Curbside house number painting by 13 year old teens

After buying some different colored spray paint and stencils teens will visit homeowners in the neighborhood and offer to paint their house numbers on the curb. This summer job is easy and profitable. Teenagers should practice on cardboard boxes before they begin.
Lawn and plant water maintenance summer jobs for teens

At this summer job 13yo teens will make sure plant and shrubs are properly watered. When homeowners leave for summer vacation they need a responsible teenager to take care of their plants. Teens must be able to follow instructions closely.
Sell old books and toys
Delivery summer jobs for 13 year old teens

A classic summer job for teens is newspaper delivery. 13yo teens should look to their local newspaper for job openings. This summer job usually requires early morning delivery and transportation is a must, even if it's just a bicycle.
Sales summer jobs: Garage sale

Every 13 year old teen has been to a garage sale. Teenagers can turn their knowledge into a money making summer job. Solicit neighbors and family friends and offer to run their garage sale. Teenagers can offer to be paid an hourly rate or a percentage of the total amount sold.
Pet grooming summer jobs for teens

This summer job is great for a thirteen year old teen with some experience in pet grooming. Teens can start with the basic pet bath and work their way to more challenging tasks such a nail trimming. Teenagers can expect about $10 for bathing a small dog.
Garage sale advertisement

Cleaning summer jobs for 13yo teens: Attic and basement

When looking for summer work teens offering cleaning services will likely find a lot of customers. Teenagers can focus on a specific task that many homeowners dislike such as attic and basement cleaning. Teens will likely be paid per job rather than for each hour worked so price the job properly.
House sitting summer jobs

When neighbors go out of town they're often in need of 13 year old teens to watch over their homes. This is a pretty simple summer job that includes making sure all newspapers are picked up and that nothing out of the ordinary happened such as leaky pipes. Teenagers can expect to earn about $20 per house performing this summer job.
Weed removal: Outdoor summer job for teens

House painting summer jobs for 13yo teens

Painting is a great way for teens to earn money. These summer jobs work best when teens get together and work as a painting crew. Whether teenagers are painting exterior trim or interior walls attention to detail is a must. This summer job typically pays per job not per hour.
Selling on Etsy

With a little help from parents selling on Etsy can be a great summer job for 13 year old teens. For this job teens must create the items themselves so it will require creativity. Listing items on Etsy is easy and cheap so teens can really clean up.
Lawn mowing summer jobs for teens

Creative summer jobs for teens

Thirteen year old teens with a creative side can use that talent to make money. This summer job requires help from a teen's parents. Teenagers, with the help from an adult, will find small creative tasks on websites such as fiverr.com. Teens should focus on the tasks they're best at.
Automobile cleaning summer jobs

Cleaning cars and SUVs in the neighborhood is a great summer job for 13yo teens. Adults are always looking for responsible teenagers they can trust. Teens can expect to earn about $10 per car when they supply the cleaning supplies. Since this summer job doesn't pay hourly teens must be sure they charge enough for each vehicle.